Mitch Hill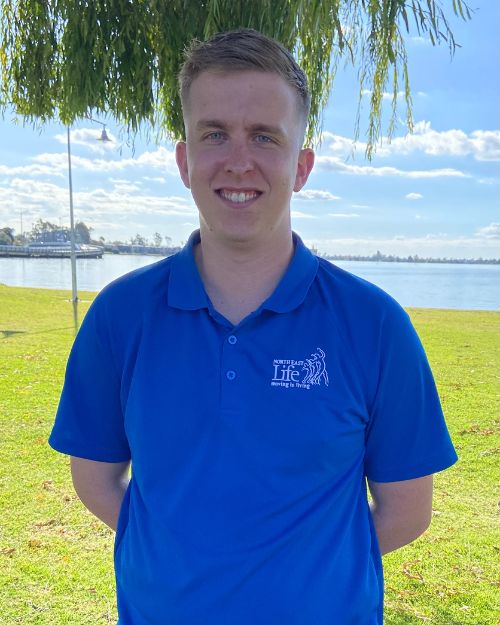 The team here at North East Life Wangaratta are excited to welcome Mitch. Mitch graduated from CQUniversity in 2020 with Honours and has been gaining immense experience with a wide and varied case load, mainly focusing in private practise.
Mitch will use his skills and knowledge to listen to you, understand your needs and work with you to reach your goals. Be it returning to running, eliminating your pain or planning your rehabilitation, Mitch has a passion to achieving your goals. Mitch is highly skilled in managing and treating your arthritis needs after completing the specialised GLA:D course.
Mitch has a keen interest in fitness outside of work, including playing local football in the Ovens and King league, high level cricket, and watching his Essendon Bombers where possible. When not huffing and puffing, Mitch loves combining his loves of the outdoors and his keen eye for photography.