Health Conditioning
Confidence is the power for performance
Empower your health
Move positively to achieve your goals
Build a stronger future

North East Life Health Conditioning offers you a wealth of information for changing behavior for better health.
Our therapists will educate and coach you using tailored, comprehensive programs based on realistic and achievable goals.
Our training options can optimize your health & physical capabilities in a safe, efficient and effective manner.
Empower your Health
With Structured Group Education Programs 
Our team of therapists have undergone additional training in personal fitness, occupational health, manual handling, mindfulness, diabetes prevention, cardiac care and health promotion.
We have the detailed knowledge and skill required to safely design you a program to keep you moving, and living, better.
We will discuss your training needs and formulate the ideal solution for coaching you in healthier lifestyle management strategies.
Kick Start Diabetes Exercise
Kick Starting you on your Pathway to Health
The Benefits of Exercise
Exercise is proven and recognised as an efficient and safe treatment in the management of many chronic and complex conditions. Physical activity has been shown to reduce cholesterol, lower blood pressure, improve blood glucose control and increase lean muscle mass (that is reduce body fatness) just to list a few.
The Kick Start program at North East Life is based on the scientific evidence of the health benefits of exercise for people with chronic and complex health conditions.
The Kick Start Program provides more than a generic group exercise class or a personal training session. It is run by Allied Health Practitioners who are professionals in providing appropriate exercises and advice to help you manage and sustain long term behavioural changes with a view to promoting healthy independent lifestyle management.
An individual assessment is first conducted before entering the program. The program is run in small groups and has the benefit of personalising the program to each individual, with the fun of meeting other people in a very supportive environment.
You don't have to sweat it out or be pushed beyond your capabilities. Much of the science is based on an intensity that is described as "light to somewhat hard". The Physiotherapists and Exercise Physiologists at North East Life supervise the program and ensure the exercises and any modifications are suited to your abilities.
By entering the Kick Start Program at North East Life you can look forward to receiving the assistance you need to become healthier and the advice to help you stay on track.
Programs Delivered in Benalla and Wangaratta.

Download our Kick Start PDF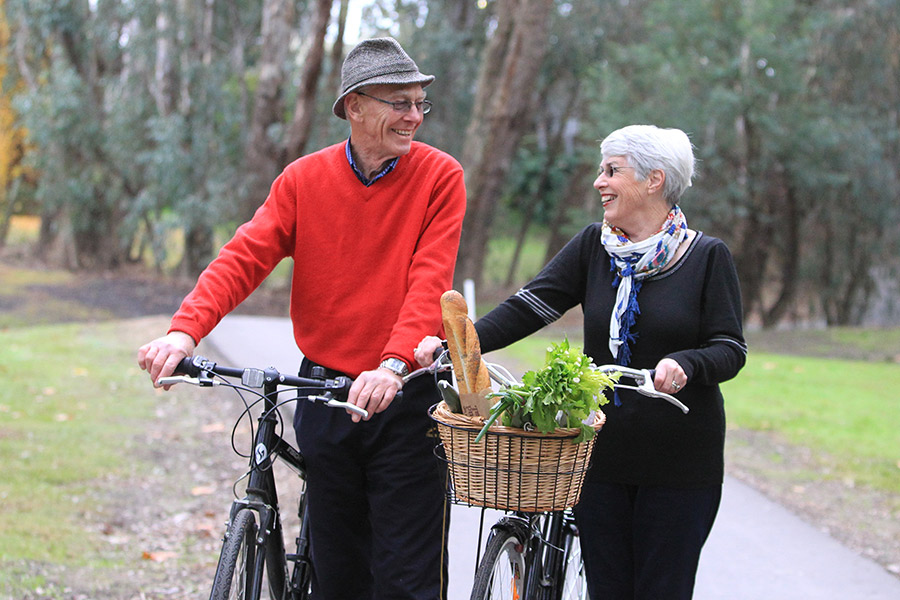 Life! Diabetes & Cardiovascular Disease Prevention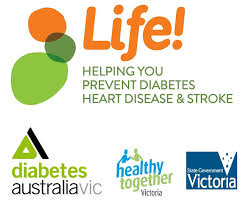 Diabetes, Heart Disease & Stroke Are Preventable
North East Life is an accredited provider of Diabetes Australia's Life! Diabetes and Cardiovascular Disease Prevention program.
The Life! program is funded by the Victorian Government, managed by Diabetes Australia and delivered by accredited course facilitators at our Benalla and Wangaratta clinics.
There is no charge to eligible participants.
The Life! program supports you to take control of your life, teaching you how to adopt healthy behaviours and a more active lifestyle to reduce your risk of type 2 diabetes, heart disease and stroke.
After an initial 1:1 introductory session, you will be offered inclusion in the next available course which consists of 5 2-hour sessions in a group setting. You will receive:
A program that is proven to work. Studies show it is possible to prevent type 2 diabetes and greatly reduce your risk of developing heart disease and stroke by improving your diet and being more active. It has been proven that making these lifestyle changes has a long-term positive effect on your health.
Expert coaching by health professionals including dietitians and exercise professionals.
A customised plan to help you to change your lifestyle to reduce your risk of type 2 diabetes, heart disease and stroke.
Reduced risk of other diseases. The lifestyle changes you make in the Life! program will help you manage and prevent other medical problems too.
Support and help. We want people to feel good about their decision to improve their health and we'll support you to achieve your health goals every step of the way.
Since 2008 over 30,000 Victorians have learnt more about steps they can take to live a long, healthy life. Why don't you?
Programs Delivered in Benalla,Wangaratta and Yarrawonga.
Occupational Workplace Health & Well-being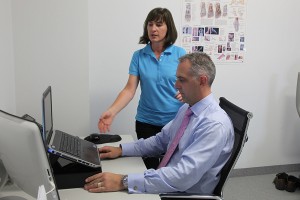 North East Life physiotherapists are trained to do workplace risk assessments and injury-prevention training.
We will deliver a program specific to the needs of the employer, whatever the industry.
Our interactive training and education delivered to staff will promote ownership of future manual handling assessments and issues.
Our teaching offers participants relevant and effective strategies for controlling the manual handling risks in their working environment.
Potential injury is reduced through the focused use of training throughout the organization to support risk control implementation.
Manual Handling Training
Workplace Assessment
Corporate Healthy Lifestyle Strategy & Education
Tai Chi at Work
Mindfulness – Revitalise Life
Mind and Body Stress Management and Relaxation Program
Restore your movement with guided stretching
Release your muscles with mindful relaxation
Refresh your mind with mindfulness meditation
Revitalise Life is a mind and body program that encourages restoration of functional movement, establishes stress management strategies, and guides you to achieve balance in health for body and mind.
This tailored, comprehensive program has been designed by a physiotherapist, merging pain science research with mindfulness-behaviour-therapy. It combines Clinical Pilates fitball stretches with relaxation and meditative breathing techniques.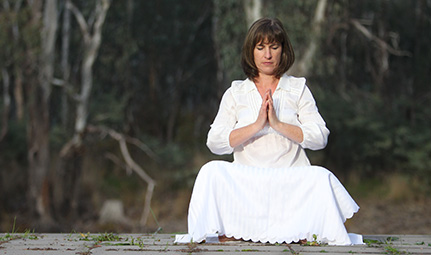 Speak to our reception staff at North East Life for the next session times and to register.
Bookings are essential; 03 5722 1424.
Private Health Insurance Extras rebates may apply and eligible clients may also be covered under Veterans Affairs, EPC, TAC or Workers Compensation Schemes.

Download our Revitalise Life PDF
Build a Stronger Future
With Supervised Therapeutic Exercise Classes
@ The Inner Space, 20B Chisholm St, Wangaratta

Therapeutic Exercise Classes @ The Inner Space
Our new studio, The Inner Space, has been designed for you to be revitalised, energised and empowered.
A new range of Therapeutic Exercise Classes are now available for you to enjoy and reap the health benefits by making time to nurture your mental and physical well-being.
ALL CLASSES HAVE LIMITED NUMBERS, SO BOOK NOW TO SECURE YOUR PLACE. 
PH 03 57 221424.
Supervised group classes by a Physiotherapist or Exercise Physiologist may be eligible for claims with private health insurance extras.
Balance for Life
Reclaim your balance 
Strengthen your core
Move with confidence & control
Balance for Life is an exercise class to:
stimulate and challenge your reflex reactions
strengthen your feet, ankles & legs
improve your body awareness
build your focus, concentration & confidence
This circuit class has been designed by North East Life therapists to allow participants to work in a safe and supervised environment.
Graded exercises allow you to improve your balance skills at your own pace, for all ages.
Targeted balance classes have been shown to
Improve balance reaction times & decrease falls risk
Improve your stamina & posture
Increase muscle strength & endurance in the lower body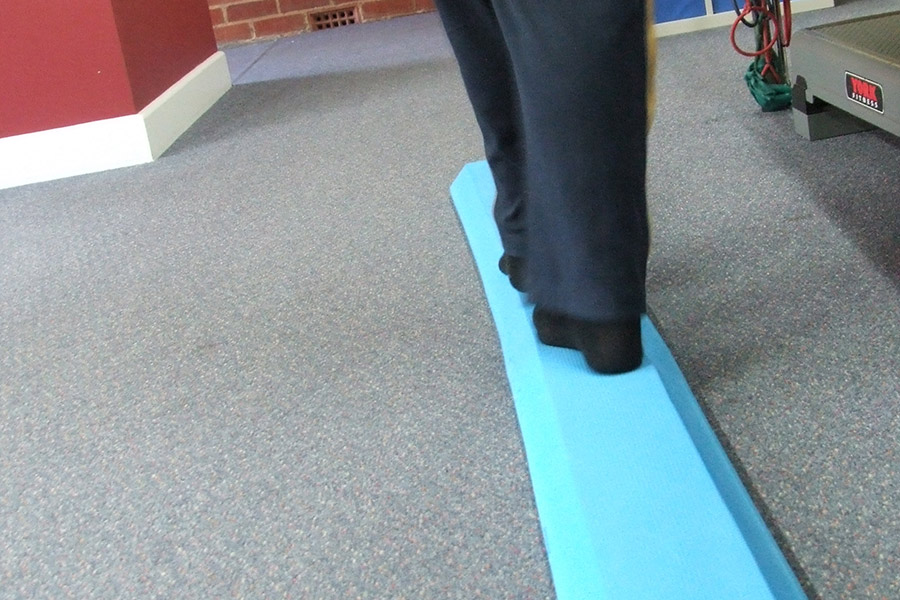 Core Ball
Activate your inner stabilising muscles 
Increase your core control
Move with confidence
Core Ball is a dynamic stability exercise class using a graded program of Fitball stabilising exercises.
This class is suitable for people experiencing back pain, issues with movement or decreased fitness levels.
The dynamic application of movement on a ball can help activate your deep core muscles to re-introduce normal movement again.
This can decrease your pain and build your strength, balance, concentration and flexibility.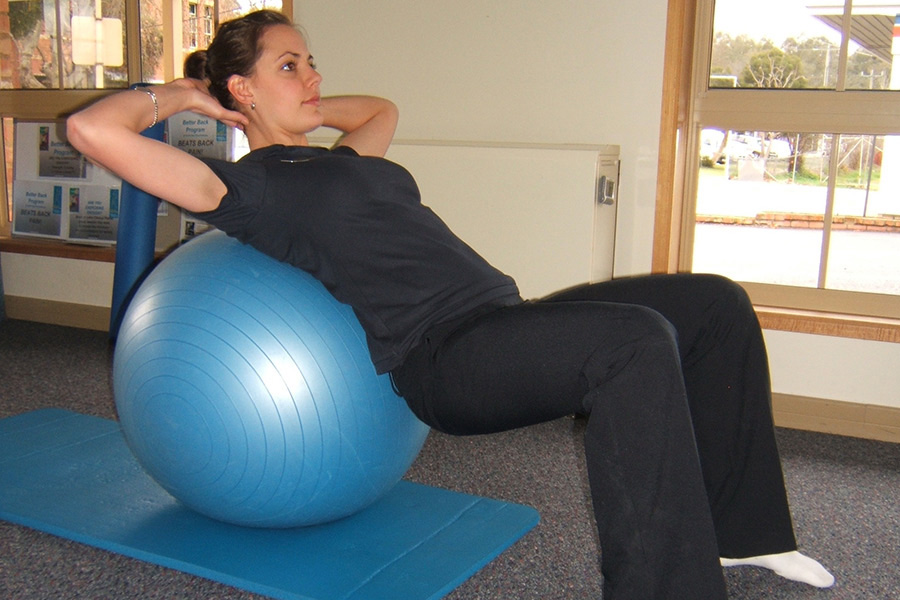 Meditation Practice
Relaxation is your natural state when you stop creating tension
Make the time to be 
Find your inner space
Practice breathing meditation 
What is Mindfulness?
The best way to capture moments is to pay attention. This is how we cultivate mindfulness. Mindfulness means being awake. It means knowing what you are doing.
Calm the breath, calm the body and calm the mind 
Practice relaxation & meditative breathing techniques:
to reduce the effect of stress
strengthen the immune system
to observe thoughts without criticism
to be compassionate with yourself
Meditation is the Art of Simply Being
It incorporates cognitive processes as people learn to focus on awareness and rest their attention in the present moment, while recognising and changing stressful thoughts and responses.
Scientific studies have shown that mindfulness not only prevents depression, but that it also positively affects the brain patterns underlying day-to-day anxiety, stress, depression and irritability so that when they arise, they dissolve away again more easily.
Meditation is considered to be the body's own natural way of coping with distress. It is the formal practice of a different mental function:
meditation is seen a fitness program for the mind
the more you meditate the more youíll get from it.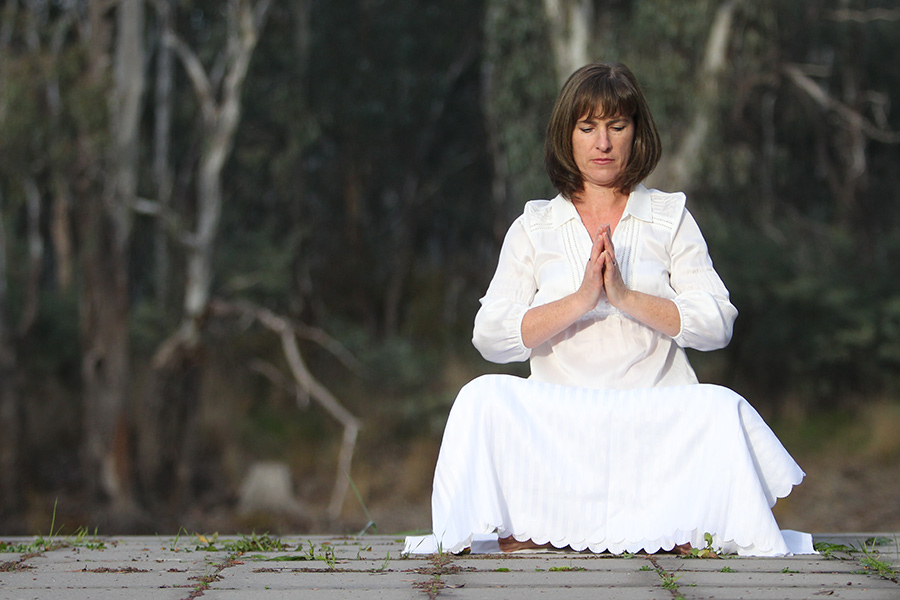 Stretch & Release
Reclaim your ability to move
Reclaim your flexibility 
Relieve postural discomfort
Stretch within your limits
Move with confidence
Stretch & Release is an exercise class to:
Decrease muscle tension from stress
Release and lengthen tight muscle regions
Reverse computer-related postural discomfort
Increase flexibility in your functional movement
Feel the benefits of using balls, rollers and stretchbands to generate slow progressive stretching to enhance your physical wellbeing.
Stretch and Release will use mindful stretching techniques to target muscle, connective tissue and joint mobility. This can help reduce pain and stiffness felt by people with arthritis, work-related discomforts, and sporting injuries.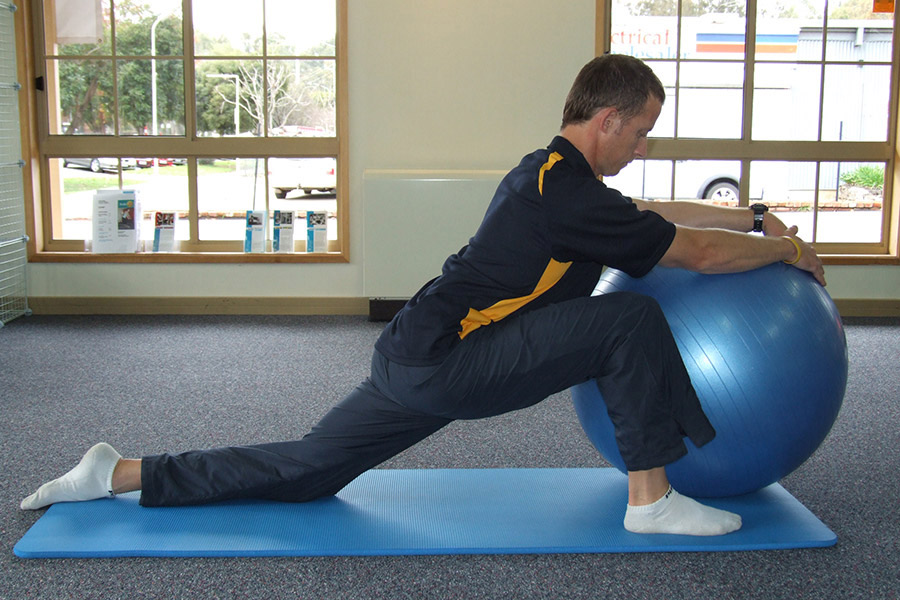 Tai Chi for health
Move with ease
Improve your balance
Feel calm and relaxed
Tai Chi for Health uses a series of gentle flowing exercises that are suitable for people who have back pain, arthritis, diabetes or osteoporosis.
This can improve movement difficulties and decreased fitness levels.
The smooth flowing movements can help soothe your pain and build your strength, balance, concentration and flexibility.
Tai Chi is a form of movement meditation. The combination of gentle flowing movements and controlled breathing can be used to relax your body and mind.
Feel the benefits of exercising your mind and body for greater wellbeing.
Tai Chi has been shown to
Decrease stress
Increase muscle strength in the lower body
Improve balance skills
Increase postural awareness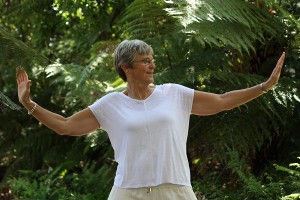 Have the confidence to achieve your goals
With Individually tailored Exercise Programs 
After a thorough assessment process, our Exercise Physiologist & Physiotherapist Mentors will design health and fitness programs to prevent injury or chronic illness, to encourage restoration of functional movement, and to guide you in achieving peak performance.
Make healthier lifestyle choices with our education programs to reduce your risk of poor health 
Education on activity levels and healthy eating behaviours
Manage chronic diseases with safe, specific and supervised exercise plans 
Goal- setting for behaviour change and increase activity levels
Exercise Physiology
Our Accredited Exercise Physiologists use exercise prescription and health coaching to empower clients to manage their health independently.
We are particularly well received by patients who wish to manage chronic pain, control Type 2 Diabetes, improve heart health/ cardiovascular fitness, preserve their physicality surrounding cancer treatment or simply boost motivation levels for healthy lifestyle changes.
PRIVATE CONSULTATIONS
Private consultations with our Accredited Exercise Physiologist include a fully tailored service matched to your functional abilities, with a focus of reaching your physical goals whatever they may be.
So whatever your fitness and whatever your goals, come in and see our Accredited Exercise Physiologist today.
This service is offered in Benalla and Wangaratta.
Strength & Conditioning
Do Something To Improve your Body

North East Life in partnership with RPP Strength & Conditioning will design an individual exercise program to help you achieve your aims for a healthier you.
The RPP physiotherapists have also undergone extra training to be a qualified personal trainer will spend time finding out what your goals are and put together a detailed, realistic plan to help you to achieve them in a realistic time-frame.
RPP Strength & Conditioning programs are appropriate for:
Chronic disease management & prevention (eg. diabetes, cardiovascular disease, respiratory diseases, arthritis, osteoporosis)
Weight loss and control
Improving sporting performance
Advanced rehabilitation after illness, surgery or injury