Our People
Our team at North East Life Physiotherapy will get you moving so that you can do the things you love. We will provide an accurate diagnosis and treatment based on the latest evidence to ensure that you can return to your normal lifestyle, work or sport.
You do not need a doctor's referral to see one of our Physiotherapists. We are Workcover, DVA, TAC, NDIS and Medicare approved providers. Physiotherapy services can be claimed with private health insurance if you have extras cover. HiCaps is available so you can claim your rebate on the spot
Our Physiotherapists

Brendan Liddell
Director
APA Sports Physiotherapist
Brendan has completed his Post-Graduate Certificate in Sports Physiotherapy and his Masters in Sports Physiotherapy. Part of Brendan's Masters training involved Clinical training at the Australian Institute of Sport and the AFL Richmond Football Club.
Brendan is a titled APA Sports Physiotherapist, a Credentialed McKenzie Therapist in Mechanical Diagnosis and Therapy and an Accredited Clinical Pilates Physiotherapist. He is also an Occupational Health Physiotherapist, promoting health, productivity and teamwork in workplaces, as well as worksite assessments and ergonomic workstation assessments.
Due to his post graduate qualifications and areas of special interest, Brendan is able to provide the highest quality post-operative orthopaedic rehabilitation, accurate diagnosis and management of musculoskeletal injuries, as well as treat back and neck pain and headaches. Brendan also uses Dry Needling in the management of some musculoskeletal conditions.
Outside of work, Brendan follows football, tennis, soccer, basketball and cricket, and enjoys outdoor activities such as camping and fishing and travelling with family.


Tony Schneider
Director
APA Musculoskeletal Physiotherapist
Tony completed his undergraduate training in 1982 and his Masters of Musculoskeletal Physiotherapy in 1987. He has worked in the USA and was the physiotherapist for the Australian Men's Lacrosse and Alpine Skiing teams at international competitions.
Tony is also an Occupational Health Physiotherapist, having been on the TAC Clinical Advisory Panel and the Physiotherapy Advisory Group to the VWA and TAC, as well as an accredited Clinical Pilates Physiotherapist. More recently he has developed a passion for chronic disease prevention and is accredited to run the Life! Diabetes Prevention program.
Outside Physiotherapy, Tony is involved in community organisations as well as cycling, skiing and flying powered aircraft.


Todd Bird
Physiotherapist
Todd Graduated from Charles Sturt University in 2010 and holds a Post-Graduate Certificate in Sports Physiotherapy. He is interested in sports and musculoskeletal injuries particularly involving the lower limb and lumbar spine.
Todd has worked with Regional and State TAC cup football teams. He has also worked with professional cycling teams, as well as the Australian Triathlon team at the Age group World Championships.
He has completed training in Clinical Pilates, Dry Needling, Running Assessments, Chronic Pain and Knee pain.


Chris Oats
Physiotherapist
Chris joined the North East Life Physiotherapy team after completing a Bachelor of Physiotherapy at Charles Sturt University in 2014.
Chris is a credentialed McKenzie therapist in Mechanical Diagnosis and Therapy. He has been involved in a number of sporting teams in various roles including head physiotherapist of the Murray Bushrangers (MBFC) TAC Cup squad, and physiotherapist for U/16s Regional Victorian Netball League competition. Chris has also enjoyed time as a sessional tutor at Charles Sturt University.
His main interests include musculoskeletal and sporting injuries, in particular the management of low back pain. Chris also recently completed training in treating patients with dizziness and vertigo.


Kiera Frey
Physiotherapist
Kiera joined North East Life Physiotherapy in 2017 after finishing a Bachelor of Physiotherapy at Charles Sturt University.
Kiera has completed Clinical Pilates training as well as the McKenzie course for assessing, diagnosing and treating neck and low back pain. Kiera is currently the Physiotherapist for the Female U/18 Murray Bushrangers Football Club.
Kiera has interests in a broad range of areas including musculoskeletal and sports physiotherapy. She is also interested in women's health physiotherapy and recently completed and an APA run course on 'Continence and Women's Health'.
Out of work Kiera enjoys alpine skiing, water skiing, hiking and social sports.


Hayden Singe
Physiotherapist
Hayden joined the North East Life Physiotherapy team after completing his Bachelor of Physiotherapy at Charles Sturt University in 2016. He is particularly interested in sports and musculoskeletal injuries. Since graduating, Hayden has completed Clinical Pilates Courses as well as McKenzie and APA accredited courses for back and neck related injuries and pain.
Hayden is also associated with the Murray Bushrangers as the U16's physiotherapist and is the U18's rehabilitation coordinator.
Outside work Hayden participates in a range of sports including football, tennis and water-skiing.


Anna Pasquali
Physiotherapist
Anna graduated from Melbourne University in 2001 and commenced work with North East Life in 2009.
Anna works part-time at the Wangaratta Private Hospital, treating orthopaedic and medical patients.
Anna has recently completed level 1 & 2 Clinical Pilates.
When not working or being a mum Anna can be found training on the athletics track. In 2017 Anna won the 400 metres at the Stawell Gift


Maria Simioni
Physiotherapist
Maria has been associated with North East Life since 2000. Maria works at the Wangaratta Private Hospital, involved in the treatment and rehabilitation of orthopaedic and medical patients. Maria has also recently completed Level 1 and 2 Clinical Pilates training and is enjoying being involved in this exciting area of exercise rehabilitation.


Liz Hayes
Physiotherapist
Liz has been part of the North East Life team since 2013. She recently completed advanced training in Women's Health and Continence Management, an area of healthcare about which she is passionate.
As well as wrangling 3 young children and helping to manage her family farm, Liz is active in playing and administering netball in Benalla and Violet Town.
Administration / Clinical support staff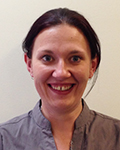 Kelly Challis
Senior Administration / Clinical support staff


Maddy Anderson
Senior Administration / Clinical support staff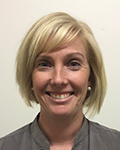 Alicia Canning
Administration / Clinical support staff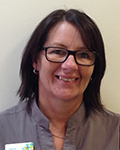 Janene Webster
Administration / Clinical support staff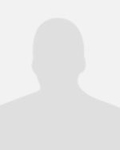 Julie Mcleod
Administration / Clinical support staff