Netball 2017
As the days start to cool and the evenings shorten one of Australia's favourite team pastimes gets into gear.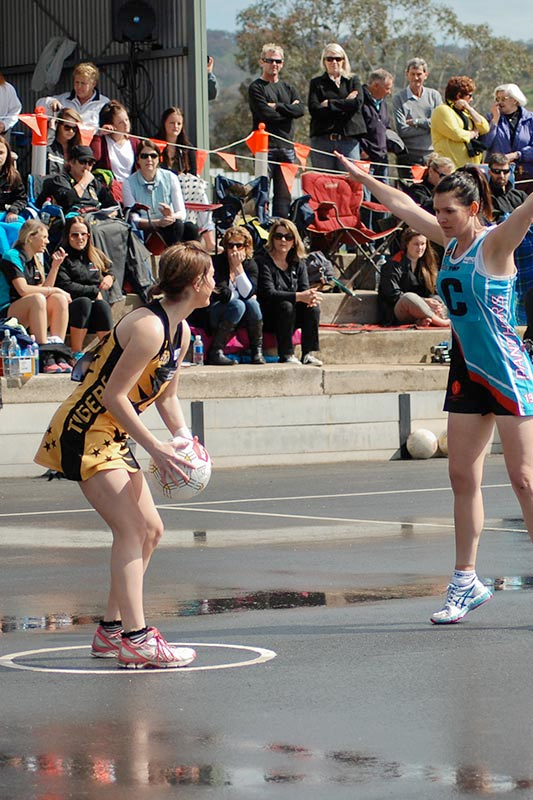 That's right, it's time for netball again! Netball plays an integral part of the sporting hub in the North East region, and with autumn now upon us, pre-season is well and truly underway.There is a vast array of netball competitions in the North East to become involved in with varying skill level and competitiveness, including night netball, mixed, junior, netta, and weekend football –netball competitions.
Netball can be a fun and enjoyable recreational pursuit for all ages and abilities, and also provides participants great benefits to their health and wellbeing.
Being such a dynamic and explosive game means that the physical demands on the netballer are high, as is the risk of netball-related injuries. Netball requires short, sharp bursts of activity which requires good strength, power, body awareness, and control. Due to netballs high physical demands, its unpredictability, the unforgiving playing surface, and the stop-start nature of the game, injuries are commonly sustained.
In Australia, netball represents 7% of adult and 4% of child sports related injuries presenting to hospital emergency departments. Some of the most common injuries in adults include knee, ankle, and hand injuries. In children hand and finger injuries are most prevalent, followed by ankle injuries.
There are several things that can be done to help prevent netball related injuries. Like all sports it is important that an appropriate conditioning period of training is undertaken before commencing competition. Good preparation will involve gradually increasing strength, power, and endurance, as well as practicing balance and skill-based tasks. This will assist in graduating the load on the joints and soft tissues in order to avoid overload injuries.
There is a growing body of evidence to suggest proprioceptive (balance) deficits and poor biomechanical control increases the risk of lower limb injuries in sport. Therefore, it follows that an essential component of netball training should involve balance activities, landing control, and sport-specific skills.
In order to achieve a safe and happy season for all netballers in 2017, these measures must be taken to physically prepare the body for the high demands of the sport. It is essential to allow time for recovery and to attend to your body's aches and pains, alongside adequate nutrition, hydration, and appropriate footwear to assist in getting through the year injury-free. Good luck and have fun on the netball court in 2017, from all staff at North East Life!