Golfers Elbow
Autumn is here and that means perfect weather to be out for a round of nine or eighteen on the golf course.  Elbow injuries are some of the most common ailments in all amateur golfers, but professional golfer are not immune.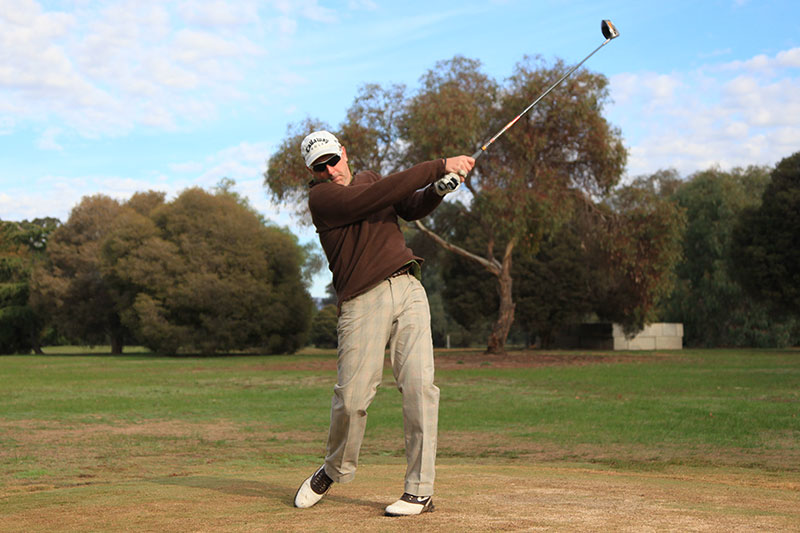 Golfers are actually more likely to suffer from 'tennis elbow' than 'golfers elbow'.  The difference is, that the pain from tennis elbow is felt on the outside of the arm, whereas golfers elbow is felt on the inside of the arm.  This pain is caused by overload on the tendon that attaches the wrist and forearm muscles to the elbow.
Repetitive movements are the most common cause of overload on the tendon.  This is why elbow pain is also common in workplaces involving repetitive tasks such as keyboard use.  Sufferers also complain of elbow pain when gripping objects such as steering wheels, lifting a kettle or opening a jar.  On the golf course, poor technique is one of the major causes of elbow pain.  Often it occurs because the golfer has weak core stability muscles; especially the abdominals and gluteals.
Physiotherapy is an integral part of the treatment for elbow pain in golfers.  Treatment may include; technique modification, postural education, core control exercises, manual therapy, assessment and treatment of contributing neck problems, development and progression of an individualised strengthening exercise program for the muscles of the wrist and elbow.  Some people also find wearing a tennis elbow brace helps to reduce the pain in the elbow. The aim of treatment is to assist the golfer to return to full function and success on the golf course, and to prevent re-occurrence of elbow pain.
Golfers can perform a checklist to assess if they may be predisposed to elbow injuries.  Some things to avoid are; worn grips and gloves, gripping the club tightly, maintaining a stiff left arm throughout the swing, repetitive practice of the same shot and practicing on hard surfaces for long periods.
Keep your core strong, and your body fit, so that you can enjoy injury free golf this Autumn.